I think I'm not communicating what I am trying to say properly. I do understand composition of continuous functions is continuous. I think we're talking about two different things but I'm not sure where our disconnect is yet.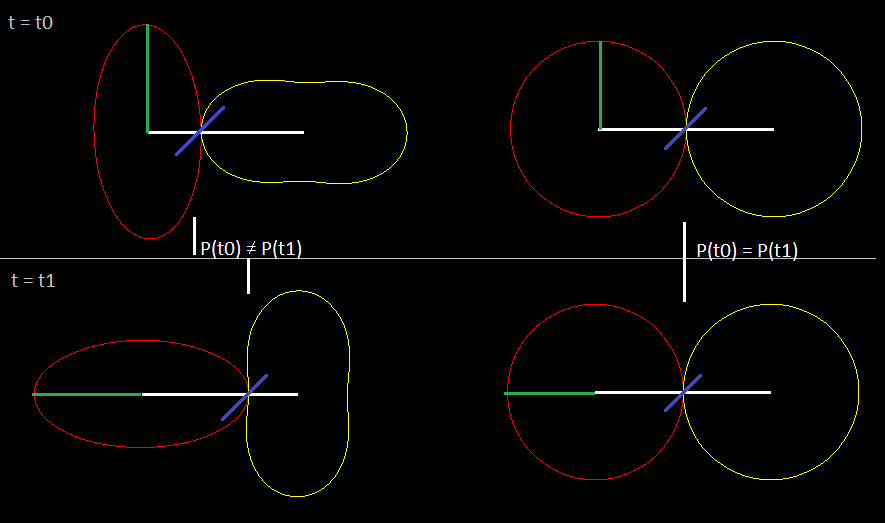 In the above diagram, the circular gear has a line of action who's position (I'm talking about the entire line segment's position) remains constant relative to (let's call it) the observer. But the non-circular gear has a line of action that is at a different horizontal location. So, either the horizontal position (relative to the observer) of the line of action would need to jump to new horizontal position after each tooth engagement, OR, the location of the line of action is allowed to vary continuously over a single tooth (in which case the "dots", which are interpolating across a moving line, would actually follow a continuous curve).
Do what I' m saying make more sense now?